SinoSciences Group is a distribution corporate for cutting-edge medical technologies.
Dedicating itself to improving the Chinese medical market by marketing and promoting advanced, breakthrough, and innovative technologies.
You may have already chosen the direction you want to expand to – But have you thought about the great Chinese medical market?
The potential of reaching the medical industry in China in general and the Chinese audience, in particular, is incomparable to anything else: The quality and quantity can boost your organization's performance and profits by a considerable margin, and there's a specific challenge before you can do so.
Well, there was one.
We're SinoScienceS Ltd, our focus on the medical industry and we're here to make your transition as smooth as possible.
By saving you the bureaucracy, regulation, time, and efforts and showing you the most efficient way to lead your path to the top and start your operations in record time, you'll be soon followed by strong and reliable connections that'll accompany you for years to come.
We have vast experience knowledge and successful projects with worldwide companies and organizations, especially in the medical industries – And now's your chance to join as a success story.
Even your local partner needs some of his own.
We have established a professional strategic partnership and long-term relationships with the most effective entities that will help you in your quest to become a best-seller – Here are just a few of them.
We have lots of experience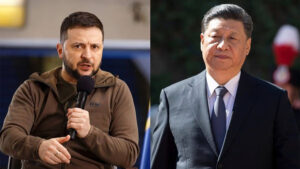 By Chris Devonshire-Ellis Kyiv owes Beijing money for stalled BRI projects and will need to offer more than requests for financial assistance and tours of
Leave your details, and we'll contact you with all the information you need to enter our evaluation process.