NMPA submission & Approval
Do you have friends that experienced relatively smooth regulatory process in China? No, it is factual – NMPA is one of the most rigorous healthcare authorities in the world.  
In addition to that, your company has to face the untrivial challenge of finding a local professional team capable of providing feasible strategies, supporting technical issues and mediating communication with regulatory agencies… This combination is more than rare but we fulfilled our mission.  
Sinosciences Hainan team is composed of an experienced professional acting in the sector of imported healthcare products. From the foreign companies' point of view, the advantages are obvious – saving time & bureaucracy, coordinating the variety of regulatory agencies, and tracking the progression of the process. 
This motivation is reinforced by the commercial interest of Sinosciences to reach the market as fast as possible.  
Altogether we strategically decided to focus on Hainan due to its fast track, and preferred policies for Western approved healthcare products. Thanks to the unique alternative to clinical trial path via real world data collection, NMPA Hainan is also able to perform clinical data evaluation for those that appeared in the so called "clinical trial exempted list" emitted by the Chinese authority.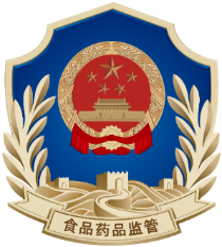 NMPA
Class II & III : <2 years
Class II & III
Clinical Trials
Real World Data
&
Clinical Report Evaluation
Clinical Report Evaluation
0.15-0.22M$
Real World Data
0.78-1.04M$
Generate Revenues during NMPA process
Class I are 

systematically 

proceed through Beijing NMPA. 
Estimated cost: 12-17 K$ 
Estimated time: 3 months  
Leave your details, and we'll contact you with all the information you need to start.